Good Tuesday kids! :) I'm linking up with
Helene
&
Emily
today! I love reading their blogs...so you'll have to check them out as well!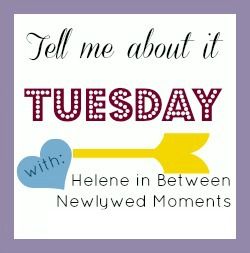 I thought the perfect topic for today would be: DATING - (super long post warning!!)
So as a single gal, I tend to go on the occasional date...I wouldn't say I'm a serial dater by any means! My whole thing is, where do you meet people?? Through friends, yep, I've done that. At church, yep, did that too! Work, yeah and now he's around every corner...so what's left??
Target? Well, why the heck not!!
I went to Target last week (I know, you're probably like, 'tell us a story when you DIDN'T go to Target'). BUT...I had to get a baby gift, needed coffee, and a coffee mug for work. So I danced back and forth in the two aisles with the mugs, couldn't pick one...finally decided...walked away and passed a very good looking guy...I smiled and walked on...no biggie. Got up to the register, unloaded my baby items...he comes into the lane behind me, I panic - ALL OF THESE BABY CLOTHES! So - I quickly announced to the lady checking me out that I needed a gift receipt, SHEW, turned around and smiled. This kid had his hands full of candy...and he says, something about a sugar rush, and I turn bright red, giggled, mumbled God knows what back, and paid. All I could think of to say when I left was "Good luck"....really??? Good luck? With what? With eating his candy...I felt like a big loser!
I got to the car and kinda just fiddled with a few things, just to catch a glimpse of this hottie again...and I look up and he's coming to my car...AHHH! So my first instinct, thanks to my little momma, was to throw my purse at him, I mean, that's what he wanted right, haha.
Anyhow, he asked for my name & asked me for coffee sometime...10908789 points!! How cool right? He told me that the cashiers changed after I left, and he literally asked her to hurry up - then he RAN out of the store to talk to me....seriously, I'm super impressed. This will definitely go down as one of the best stories in my dating life...
There are more of course...drive in movie on a summer night with a cute country boy in his big truck, a surprise dinner at this adorable restaurant that had actual novels as their menus, I even dated a boy in college who painted picture frames with me on like our second date!
While dating isn't my favorite past time...it does have it's moments...I may complain, but I like the butterflies after a first kiss or wondering when he'll call or trying on 78987 outfits in your head before you get home from work to actually try on 89078978. Yeah...dating is pretty fun!
What about you guys...I'm curious to hear your best dating stories! We all hear the worst ones, but why not talk about some of the fun ones!